Relacore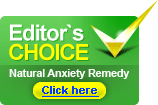 Relacore is a dietary supplement that's often used as a stress reducer and anti-anxiety mood enhancer. The primary claim of Relacore is that it attacks the belly fat that results from excess cortisol while increasing energy. There's been much debate regarding the side effects of Relacore, but it seems to remain somewhat popular among consumers looking to reduce stress and anxiety while enhancing energy and losing excess fat.
Relacore: Effective Ingredients
The makers of Relacore do not list the ingredients of this supplement on their website. This certainly raises some questions regarding the manufacturers of Relacore and the integrity of this product. However, an analysis of Relacore's packaging reveals the following ingredients:
Magnolia Bark
Passion Flower
Scutellaria
Niacinamide
Panax Ginseng
Pinellia
Poria
Jujube
Perilla
Phosphatidylserine
Of the ingredients listed above, Passion Flower Extract is perhaps the most effective. Known for its calming effects as an anti-anxiety treatment, Passion Flower Extract is often used to make a soothing tea and serves as an integral part of an effective natural anxiety treatment. However, Passion Flower Extract along with all the other ingredients in Relacore seems to have very little effect on reducing or getting rid of cortisol.
Relacore: How it Works
Relacore claims to work by attacking excess fat which accumulates as a result of the stress hormone Cortisol. The makers also claim that Relacore accomplishes this feat by elevating mood and energy and diminishing stress-induced anxiety. However, there has been some suspicion and dissatisfaction among consumers because many of these claims have been unfounded, particularly the claim the Relacore reduces Cortisol as it contains no ingredients which facilitate Cortisol loss.
Relacore: Price
You can buy a one month supply of Relacore for $29.99.
Relacore: Final Thoughts
In light of recent lawsuits and negative side effects of Relacore, one would be wise to perform a bit of research on Relacore before deciding on a purchase. Reported side effects include weight gain, heart palpitations, dizziness, headaches and nausea, drowsiness, blurred vision, and blood pressure changes.