Proloftin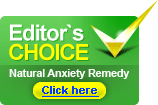 Proloftin is a natural dietary supplement designed to aid individuals who feel that stress interferes with their enjoyment of everyday life. Such stress could lead to a myriad of problems including weight gain, increased susceptibility to illness, loss of sexual desire, inability to focus, memory loss, loss of sleep, irritability, fatigue, moodiness, and depression.
Proloftin: Effective Ingredients
Proloftin is comprised of a selection of natural ingredients including the following:
Phosphatidylserine
L-Theanine
Magnolia Bark
Beta-sitosterol
Rhodiola Rosea
Of all the ingredients listed above, L-Theanine is one of the most effective components of a natural treatment plan for depression and anxiety. This amino acid, found in green tea, is well known for its ability to calming yet non-drowsy effects. L-Theanine counters stress by increasing alpha wave activity in the brain. These waves are responsible for your ability to feel at ease, remain alert, and handle difficulties.
Proloftin: How it Works
The body naturally fights stress based on the affects of the adrenal glands and their collaboration with the hypothalamus and pituitary glands. Proloftin works by supporting the function and structure of the adrenal glands while protecting other cells that may be adversely affected by cortisol and other stress hormones.
Proloftin: Price
You can buy a one month supply of 60 capsules of Proloftin for $59.00.
Proloftin: Final Thoughts
While Proloftin contains a small number of potent ingredients, it seems to lack the a sufficient amount of safe and effective natural remedies for anxiety. With the exception of L-Theanine, the ingredients which comprise Proloftin seem to fall short. Plus, the extra filler ingredients may diminish the potency of the L-Theanine. It's best to do your due diligence before giving Proloftin a try. It's all natural, though, so any experimentation wouldn't be fatal.